I hope everyone is having a great weekend! Chris and I joined my family at church this morning for their Christmas service and it was quite something. I really enjoy going there. I've got to get into the habit of going each week because I always leave happy!
I'm already back in pajamas resting comfortably. I might buy a new book on my nook or take a nap. Who knows.
Anywho, here's something else I really enjoy doing on Sundays!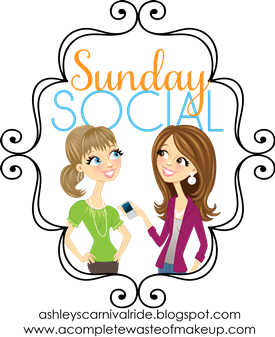 1. What is your favorite ice cream flavor?
I stick with classic vanilla or chocolate.
2. What is your favorite smell?
Anything with vanilla. I also like the smell of sun lotion and laundry detergent.
3. What is your favorite TV commercial? (Past or present)
Maybe the cutest commercial ever.
4. What is your favorite day of the week?
Saturdays. Holy crap Saturdays. I'm super excited because since I don't have to back to work til the 2nd everyday feels like Saturday!
5. What is your favorite way to waste time?
Usually pinterest but more recently online jigsaw puzzles.
6. What is your favorite article of clothing?
Probably my comfy slim boot cut jeans from AE. Sooo much more comfortable than my skinnies that I have to do a little dance to get into.
Link up with Neely and/or Ashley to play along on Sundays!