I hope everyone had a good first week of the New Year!
It was back to work for me (yay) and a sore throat. I hope that crap about how you start your new year is how you'll end it is bogus. Today will probably be another lazy day. Well, yesterday wasn't completely lazy.
Dad and I got up and cleaned out my garage and made a trip to the dump. It was actually kinda fun. I'd never been before so I didn't know that the process included taking all the crap you're dumping literally dumping it over a rail. And dropping things and watching them fall is fun for me! The best part was when Dad dropped the old toilet and it smashed into a hundred pieces. Ahh the little things.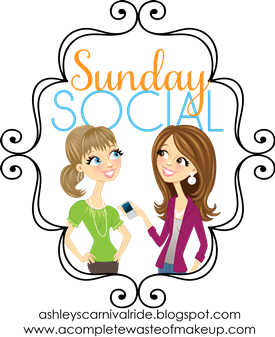 Do you plan to change any of your eating habits in the new year?
I'm going to start cooking again when we get in the house. Other than that I need to lay off the fast food. Especially pizza. I love pizza. Dang. Now I want pizza.
Any workout tips to get us back in shape after the Holidays?
You are barking up the wrong tree.
Favorite thing you did over the Holidays?
Definitely just getting time off work and relaxing with family. And the Secret Santa at work was a highlight. =)
What is something you hope that you accomplish in 2013 that you did not in 2012?
Nothing significant really. 2012 was a good year for us!
Name 3 things happening this year you are excited about and why
1. Moving into our house that we've been working on for 6 months!
2. Valentine's Day. My loving husband has already made us reservations at Flemings. Yum.
3. Tristan getting a little brother in May!
Have a great week!