Saturday was not a good day for my little clan.
We took the kids to the vet for a followup from two weeks ago. Gus has had ulcers in his mouth off and on for a little while now. He usually gets shots with each visit to make him comfortable. Well last time we were there they noticed them on Dixie for the first time. Today was no better. Gus's ulcers are still there and they said Dixie has a "mass" on the back of her tongue. Our doctor even called in another doctor because he'd never seen anything like it.
Very comforting.
A lot of the vet talk was over my head but the words "biopsy" and "surgery" were thrown around. I could have just stood there and cried. We still don't know what it is on her tongue but we've got to get in touch with the vet after he gets back from vacation next week to decide the next step. It could be something completely harmless related to the ulcers. But if it's not it could cost major bucks to fix, which we will gladly spend because they're our babies!
When we got home Chris ran to the local convenient store to get some ingredients for dinner and to see if they'd restocked my oreo cakesters. The clerk told him she heard they'd stopped making them! A bad day just got worse! I made a plea to my friends on facebook that if anyone happens to see them ANYWHERE to please by them for me and I would pay them.
I'm desperate.
Or addicted.
Whatever.
And finally on to Sunday Social. One of my favorites. Link up with Neely and Ashley to play along and "meet" some awesome blog chicks.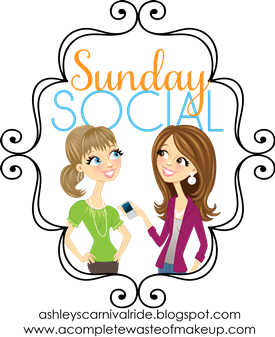 1. What was your biggest middle school fashion mistake?
Mercy, there were a few...but the first one that comes to mind is birkenstocks...with everything. With shorts, capris, dresses...didn't matter.
2. Who were your best friends in high school? Pics?

Chris of course. This was his junior prom (I was a sophomore) so this would have been 2004.
Marissa, even though we were long distance BFFs. This was on our annual Gulf Shores trip right after graduation.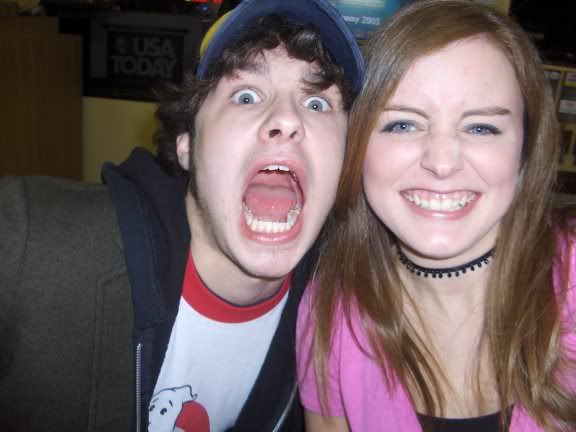 And Morgan. In Government class senior year if I'm not mistaken.
3. What was a typical weekend like for you in high school?
Nothing exciting on Saturdays and then church on Sundays.
4. Did you have any boyfriends/girlfriends? Tell us about that.
I only had one in high school! We got together summer before freshman year and I married him 11 months after graduation. Short story!
5. Did you have any secret codes with your friends? Spill your secrets!
In middle school Marissa and I had code names for guys. Two of them were Mr. Bubbles and Peter Pan. And I will NEVER say who they were.
I also think I remember us making up a symbol alphabet so that if any notes we passed back and forth were found no one would know what we were talking about. Haha.
6. If you could relive one day/moment/experience from middle school or high school, what would it be?
There's nothing in middle school I would go back to. I hated it for the most part.
I would go back to fall of senior year when I won 2nd alternate on the homecoming court. I'll never forget standing on the football field arm in arm with Daddy looking up at the people in the stands when they called my name. When they gave me my sash, on the home video you see me look back at Dad, still in the line with all the losers other girls and their dads and just say "Daddy!" I couldn't believe it! One of the best moments for me.
I feel silly for asking but if you could spare a little prayer for our furballs I'd appreciate it.
Everyone have a happy Sunday!
And here's to a better week!