Yesterday I was hard at work in the little bed room that's currently housing all of our boxes from storage. I'm using the other bedroom as kind of a distribution center. I have a corner for stuff to go in a yard sale, a corner for the Goodwill, a corner of Florida junk that will go in Chris' man cave, a corner of stuff that needs to be washed and corner to go up in the attic. I realize I've just named more corners than the square room actually has. Whatever.
I was getting so nostalgic! I found all of Chris' mail from boot camp and his deployments. It took me about an hour and a half to go through that box alone. I found pictures from my lingerie shower (I still have blackmail on quite a few ladies), Maw's copy of A Walk to Remember she let me have, all the notes I wrote to Chris in high school, and all of my Hooters uniforms. Lord have mercy. It's fun finding all these things that I'd forgotten about!
Today will be another day of digging in and sorting out. And hopefully making the two spare rooms actually look more like bedroom.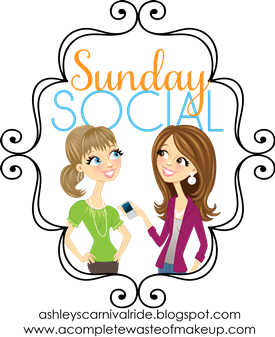 1. Best Valentines Day you've ever had:
Last year was memorable.

2. Worst Valentines Day you've ever had:
2008. It was the 2nd one in a row that Chris was deployed for. He'd been gone for 6 months and I was pretty much over it.

3. What did you do for Valentines this year?
We did the whole no gifts thing this year and ate real expensive big at Fleming's, our new favorite special occasion place. Chris did manage to squeeze in a surprise. He had a friend (shout out to our favorite computer whiz, Joel) make me a CD that he played on the way to dinner. The first song was The Lumineers Ho Hey and the 2nd was Phillip Phillips (WHY did his parents do that??) Home. He thought it was appropriate, and it was.

4. Best Valentines Idea if you're single:
Have a party with all your single friends, of course!

5. Favorite Valentines Candy?
A big ole' box of chocolates or chocolate dipped strawberries...yum. I took my box from Daddy to work Thursday and Lauren and played a V-day version of Russian Roulette. We chose a piece of candy without looking at the cheat sheet telling you what kind it is! Because like Forrest says: You never know what you're gonna get!

6. Favorite Valentines Memory from your childhood:
Making little Valentine mail boxes for everyone in the class to put there Valentine cards. I wish we'd have thought to do that in the office this year!
Have a great week!
And remember, if you get down this week and start thinking life sucks...you could have taken a Carnival cruise. That should cheer you up.