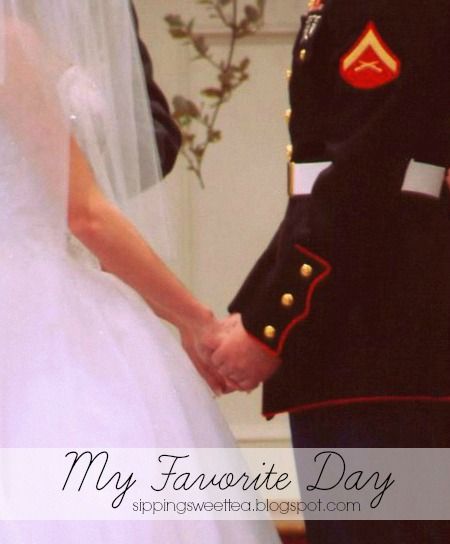 If you haven't figured it out yet, we're pretty traditional and our wedding ceremony definitely echoed that.
-We had two officiants: our church pastor and my cousin (with the facial hair).
-I didn't get nervous until about ten minutes til showtime when my dad came in the bride room and told me to hold off because the church was full and they were trying to figure out how to fit people in. Cue panic.
-I walked down he aisle to The O'Niell Brothers' rendition of the Forest Gump suite. If you listen to the whole thing (God bless you) my grand entrance was at 1:55. I had had this music picked out for
years
and I still can't listen to it without crying.
-Another cousin and a friend from school sang
A Whole New World
from
Aladdin
when we lit the unity candle. -The 3rd photo was the most surreal moment of my entire life. Couldn't believe I was actually there. -Before my parents lit their candle Mom reminded Dad of how when I was 14 and said I had a new boyfriend Dad told her not to worry because it would never last. -We walked back don the aisle to
Nothing's Gonna Stop Us Now
by Starship.
[All photos by James Roy (no longer in business)]
See Part 1
here
and meet you back here next Monday for the 3rd and final part!