Hola. I hope everyone is having a great weekend.
First off, I've had a lot of really sweet comments lately but I can't reply to them personally because they're the dreaded no-reply bloggers! Here's a
quick fix
for that.
Yesterday Chris was parked in front of the TV again for football. In case I haven't told you, Chris and I have an agreement during football season. Saturday I leave him alone to bask in the glory that is college football and Sunday he does whatever I want and doesn't complain about it. It works for us.
While he was basking Kaylen and I met Mom and Dad for breakfast at Cracker Barrel and then went shopping. She experienced the new Forever 21 for the first time. I think it was really a special moment.
In case you absolutely have to know what I bought, I walked away with a shirt from F21, new underwear (gotta love VS's 5 for $25), and a pair of nude flats to wear with everything. I knew you really wanted to know.
Anywho. I haven't linked up with
Neely
in a while and today the questions are about every blogger's (and my) favorite subject: fall. I mean, duh. So link up and here we go: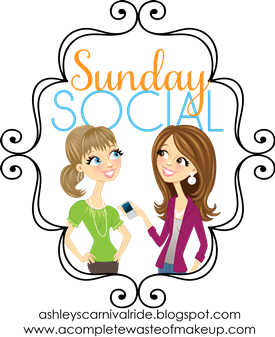 1. What is your favorite fall activity?
College football games!
2. Do you follow a football team? If so, which one and why?
University of Alabama Crimson Tide. Because....why wouldn't you? We're a dynasty. We're tradition. We're champions. That would make a great commercial.
3. What is something fun about fall in your area?
It's really pretty here! We have an abundance of trees and the road into town is straight woods for a few miles and when the leaves change it's absolutely gorgeous. Not to mention the golden rod in the field.
4. What are you favorite fall staple outfits?
I created this outfit on my Polyvore and it has everything I love about fall: comfy sweaters, boots, and mustard yellow.
5. What things are you looking forward to most about this coming fall season?
Well, we have plans to hit up some good haunted houses with Chris' cousin and her friends. We LOVE haunted houses. That and I can't wait to decorate my new desk with my Halloween stuff. Oh! And I'm ready for it to be cool enough to start ordering vanilla chai lattes from Dunkin.
6. What is your favorite fall holiday? Tradition?
I LOVE Halloween (in case you haven't figured that out). Pumpkin Carving with our other family is something I look forward to every year. This year will be even more fun with the addition of Tyler!
Have a a great week! See you Tuesday for
Ten on Tuesday
!