First off, hello to my new followers! I think my recent surge in followers
might
have something to do with this little $215 VS giveaway (at the bottom of this post) hosted by
Shane
. Just maybe.
I thought this would be a perfect time to do a little "me in a nutshell" post for the new faces. While you're reading the blog (and I hope you are) here are ten things you should know about me: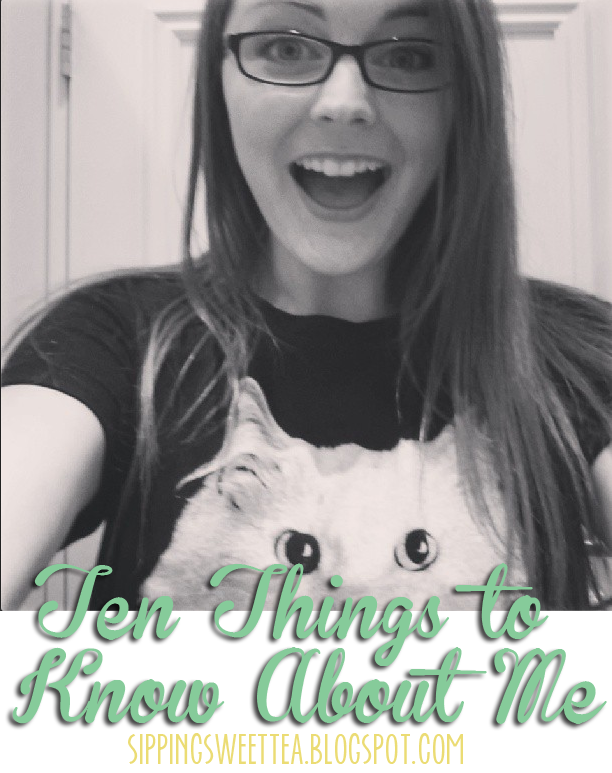 one. My dad got the idea for my name from Alyssa Milano, but it's pronounced differently. Think "Lisa" with "uh" at the beginning. After people getting it wrong in every way for years I'll answer to just about anything. But if call me Lisa I will ignore you.

two. In my wildest dreams I'm a UFC fighter and my intro music is Shipping Up to Boston by Dropkick Murphys.
three. I live for weekends and Sunday is my favorite day of the week. It usually consists of church, lunch and goofing off with my family that I love so much.
four. I like to read and horror novels are some of my favorites, especially
The Exorcist
.
five. Some of my favorite expressions are Mother of Pearl, For Pity's Sake and HOLY CRAP!
six. I used to be a picky eater until I realized everything I was missing out on! Now I'll eat just about anything you put in front of me. Expect tomatoes. Little red satan fruits is what they are.
seven. I never went to college. Not one day.
eight. Imagine Dragons'
Night Visions
album is me in music form.
nine. I'm very introverted and social situations sometimes stress me out. But it works out perfectly being married to an extreme extrovert.
ten. I like dogs, I really do. I'm just a cat person through and through. (If the shirt in the pic didn't make that clear enough.)
Now that you know the basics of Alyssa (not Lisa), feel free to enter this truly AWESOME Victoria's Secret giveaway.
PS. Hope to see you tomorrow for Ten on Tuesday!
No matter if you have a significant other or not this Valentine's Day, I believe, we as ladies deserve to be pampered. And what woman wouldn't want to feel super sexy? 24 of my favorite bloggers out there have teamed up to give one lucky lady a $215 gift card to spoil yourself silly!
Giveaway will run until February 14th. All entries will be verified, so play nicely :)
psttt! Looking for some more pretty faces to spotlight. Use code: CUPID for
$5 off any spot
until Valentine's Day!
a Rafflecopter giveaway