It breaks my heart a little to say it. ...But I was disappointed with the fashion choices at the Oscars. Yes, they were pretty. Yes, they were (mostly) stylish. But there was only one or two real
wow
moments. Real
red carpet
moments. Real
we're going to remember this forever
moments. Le sigh.
The Good: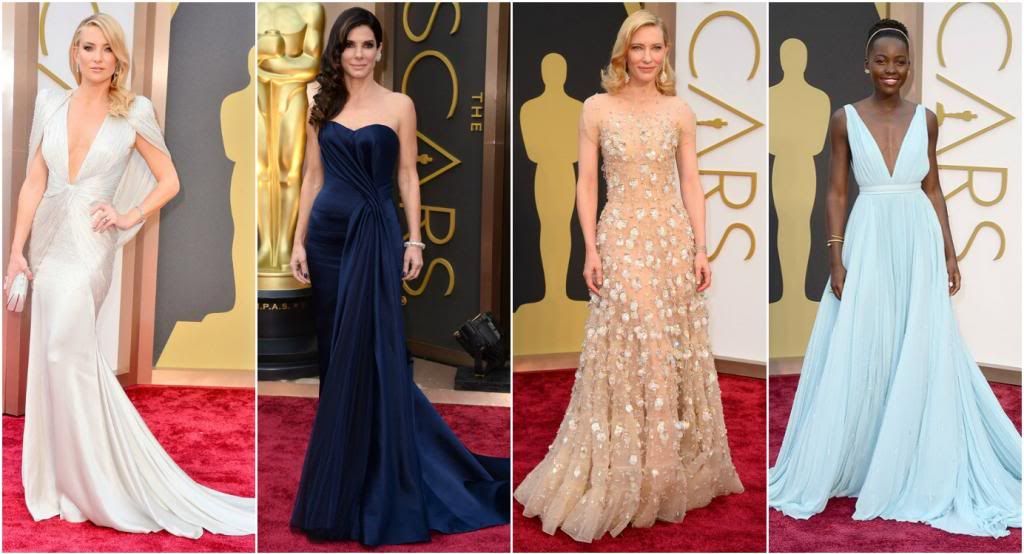 Kate Hudson - This, to me, was one of the those wow moments I was telling you about. She's been killing it this awards season and this was perfection. // Sandra Bullock - This is not my favorite thing she's ever worn but in a sea of ho hum dresses this was flattering, glamorous, and movie star worthy. Love the deep blue color. // Cate Blanchett - Nude was clearly a huge trend this year and I thought this was the best. She usually impresses me and I loved the classic hair. // Lupita Ayong'o - Holy cow. Nailed it. Perfect. Stunning. This should be at the tippy tippy top of every single best dressed list. THIS is one of those dresses we'll always remember. She was the star of the evening.
The Bad: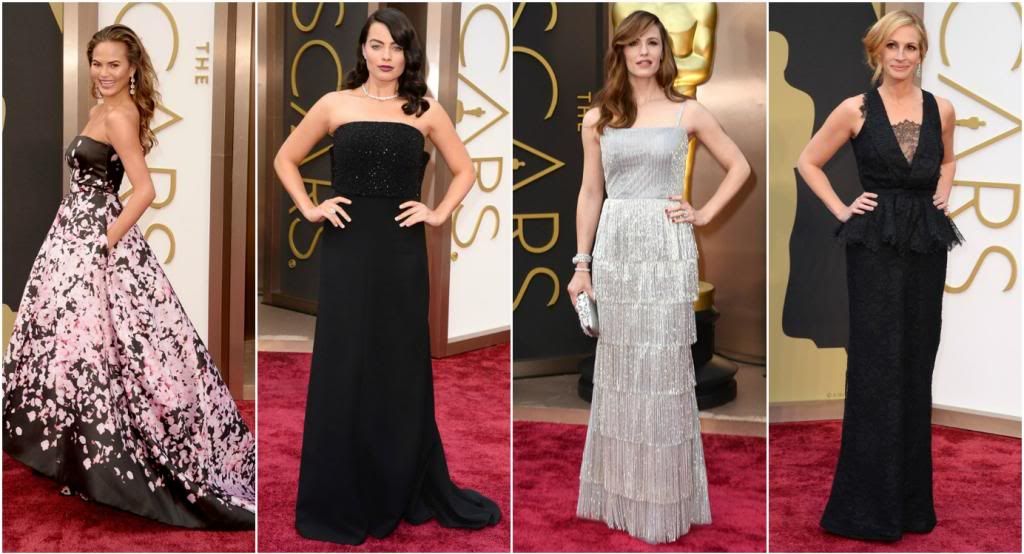 Chrissy Teigen - So not good for the Oscars. Not good for very many places actually, but definitely not the Oscars. // Margot Robbie - What happened here?? She was GORGEOUS at the Golden Globes! She needs to go back to blonde and pick a dress that's not such a total snooze fest. What she thinking? // Jennifer Garner - Taking the Great Gatsby thing a bit far. She looks amazing but this is just too costumey. // Julia Roberts - A for effort after the Globes debacle. She's a superstar. She can do better than this unflattering number.
The Ugly: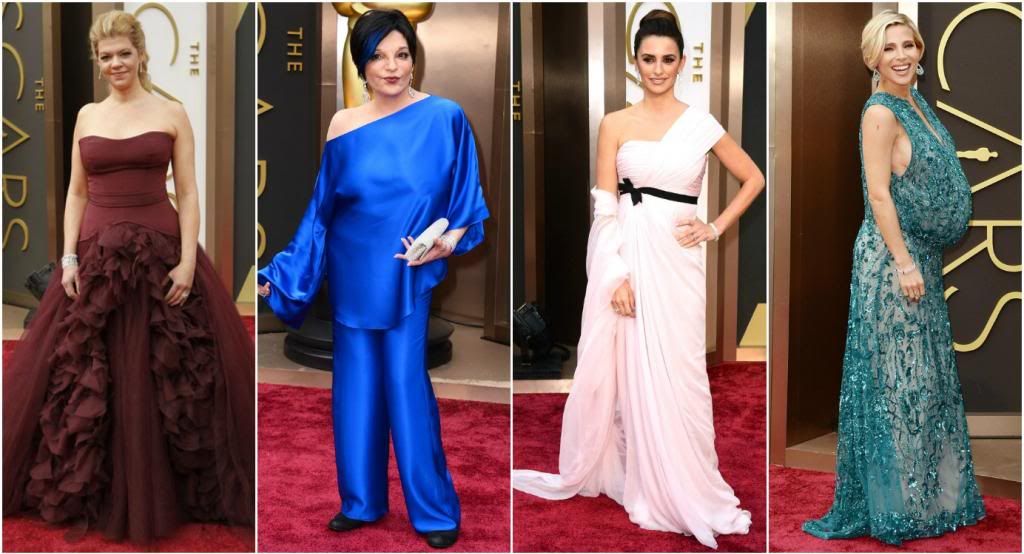 Robin Mathews - Looks like she borrowed this from Kaley Cuoco. Unflattering and ridiculous. // Liza Minnelli - Enough said. Moving on. // Penelope Cruz - This gorgeous woman wraps herself in a this boring pink number with a stupid bow. I don't get it. // Elsa Pataky - We get it. You're
really
pregnant. This could have had potential. I mean, this was one of the few colors on the red carpet. I just can't get over that bad cut and side boob.
Trend // Nude and White
I've never seen SO MUCH of one of two colors at the same event. I mean, did they plan this??? Granted I love a good nude or white sparkly number but this is ridiculous. And this was only HALF of them! I think other than Ms. Blanchett, Sarah Paulson's was the best. Love the casual sleeves. Look at Calista Clockhart and Maria Menounos in basically the same dress. How embarrassing...
Trend // Simply Chic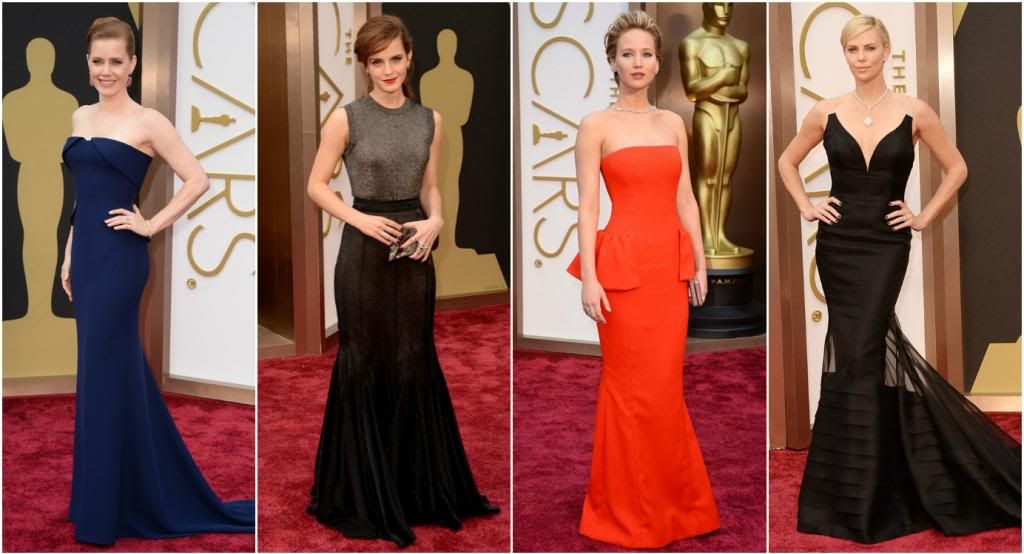 After J-Law's red carpet moment last year I was really disappointed with her red dress with....peplum. Seriously? Props to Amy Adams though. She looks KILLER in that dress.
What did yall think about this year's fashion choices? Did I leave someone off the list?
Here's to hoping for a more exciting Academy Awards in 2015!