I am the most indecisive person in the world. (Seriously, read my little About Me just to the left there. See?) Every decision I make is a long thought out process with all pros and cons weighed because I'm terrified of making the wrong choice.
It took me about 15 minutes in Shi to choose between plain white
classic
Keds and white
eyelet
Keds. The classic ones are just that: classic for a reason. They'll go with anything and they're no frills. Just a good shoe to throw on when you don't know what else to wear. Then there's the trendy eyelet pair. Super cute and like the classic ones would go with just about everything. As pretty as they are, they're probably harder to clean if they get dirty with that material. I would HATE if these sparkly white shoes got something on them that I couldn't get out. Maybe the classic ones are the way to go. It seems like they would transition from warm weather to cold weather better. But the other pair would look adorable with shorts this summer. Then again the eyelet pair is five bucks more so there's that to consider. What if I get home, try them on with an outfit and hate them? I'd feel bad if they sit in the closet and never see the light of day because they rub my feet raw.
You get the idea. This is why my house has very little on the walls.
Don't even ask about ordering off the menu at a new restaurant.
But still at fourteen I knew without a shadow of a doubt that I wanted to marry Chris, and seven years ago today I did just that. He was the easiest decision I ever made.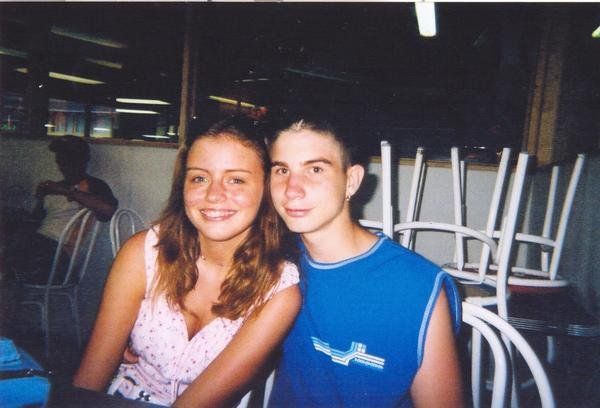 PS. I bought the eyelet pair.